Today's Devotional:
May. 27
Eternity's Capital
Travel websites offer lists of the most beautiful cities in the world. You'll usually find Prague high on the list. Paris, of course, makes the cut, as does Florence, Italy. But even the cities with the greatest sites are filled with filth, crime, heartache, and division. It's ironic that multitudes of people in the most beautiful cities in the world are lonely and miserable.
Handbook with David Jeremiah's Teaching on DVD!
The Rapture and What We Should Do Until Christ Returns
Ask yourself: "If Jesus returned today, what evidence would there be that I am doing my duty—doing the Master's business with what He has given me?"
This teaching DVD along with its powerful companion handbook highlights ten things every Christian should do until Christ returns.
You'll gain a clearer-than-ever view of the Rapture, the Millennium, the Tribulation, the Second Coming, and other prophetic events!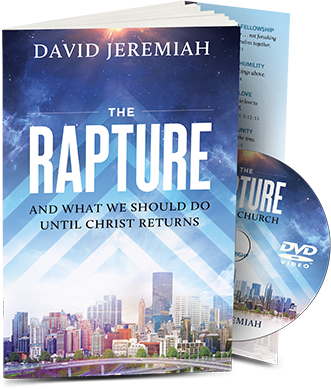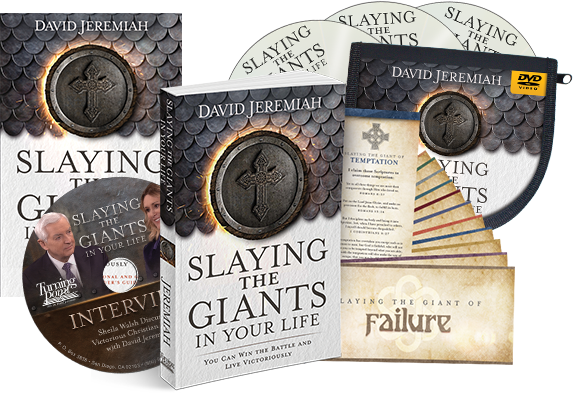 You can win the Battle and Live Victoriously
Slaying the Giants in Your Life
Never again walk alone in weakness !
Overcome debilitating sin and temptation
Find practical strategies for abundant living
Prepare for battle in your daily walk
Examine real-life examples of biblical and contemporary "giant slayers"
Discover why this has consistently been one of Dr. Jeremiah's most popular teaching series!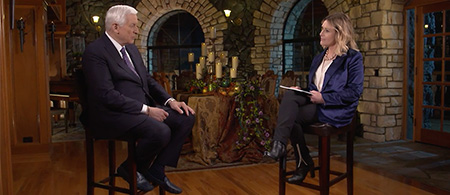 David Jeremiah and Sheila Walsh
Watch the Slaying the Giants Interview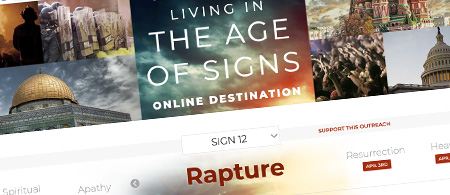 Living in the Age of Signs Online Destination
Visit our popular prophecy website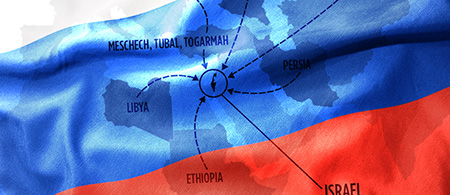 Here's what Ezekiel 38 reveals
The Future Russian Alliance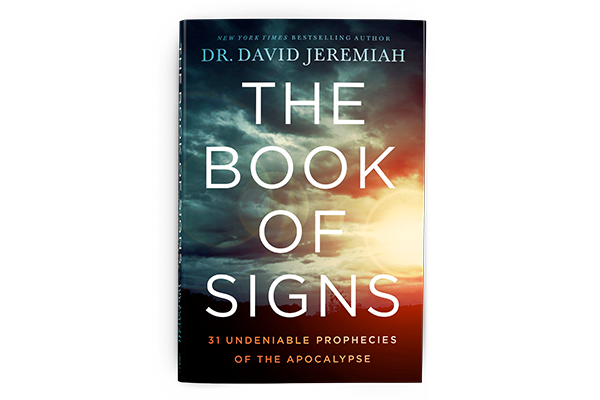 Your Definitive Guide to Biblical Prophecy
The Book of Signs—31 Undeniable Prophecies of the Apocalypse
"The End Times." "The Apocalypse." "The Day of Judgment." Terms such as these are both fascinating and frightening for any student of God's Word. They point to key questions people have wrestled with for centuries, including:
What does the Bible tell us about the future?
How much can we understand about biblical prophecy and its application in our lives?
What signs and signals will precede the end of everything as we know it?
Which of those signs and signals have already come to pass, which are we experiencing now, and which are still to come?
The Book of Signs is a truly epic and authoritative guide to biblical prophecy—a must-have resource for Christians seeking to navigate the uncertainties of the present and embrace God's promises for the future.
Request The Book of Signs | Request the Signs Signature Prophecy Set
A Convenient New Way to Study Signs
For the first time: 3 Study Guides in 1 volume!
Over the years, many of you have asked for a single volume that would contain all the study guides from a single teaching series.
We are pleased to announce that, for the first time, you can request all 31 Signs study guide lessons in a single volume. This volume contains the study material from Turning Point you've come to know and trust, only now all 31 studies are bound together.
This 3-in-1 Signs study resource is available today with your gift of $20 or more.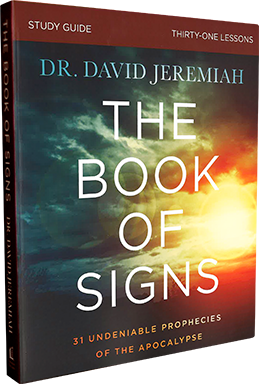 From the Living In The Age of Signs Website
Will People Be Saved During the Tribulation?
Mystery surrounds the 144,000 people described in Revelation 7 and 14. Who are they? What will be their objective? How will they impact the lost people of the last days? Let's examine what the Bible says about the 144,000....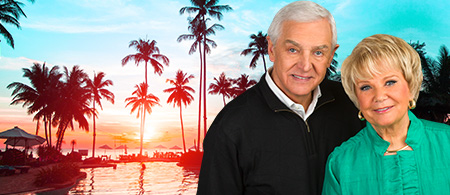 Where relaxation meets inspiration
Turning Point's 2020 Caribbean Cruise
Station Locator
Find Turning Point Radio & Television on a station
near you »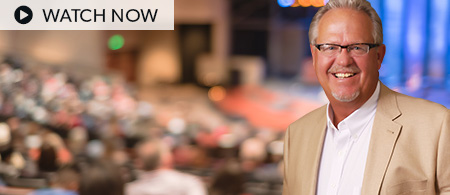 Watch and LOL Now:
"My Father Fixed Everything"
Hope for today!
New Inspirational Prayer Book From David Jeremiah
Perhaps Today will take you to the point where you can hit the "Pause" button on the chaos of life and be filled with hope in spite of the clamor of our culture. As we await our Lord's return, this resource will give you fresh daily insights from God's Word.
Topics include:
Viewing each day with an eternal perspective
Finding peace and purpose in your world
Discovering renewed hope for each day
And many more... .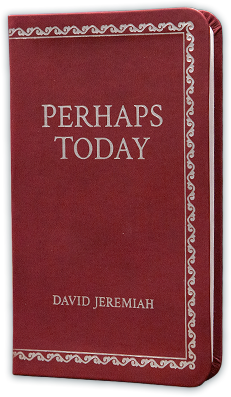 Do You Like to Laugh?
Brand New DVD From Comedian Dennis Swanberg
Dr. Dennis Swanberg—"The Swan"—is considered by many to be "America's Minister of Encouragement." Through stories and impersonations, he utilizes laughter as a tool to promote faith and family values in a lighthearted and humorous way. Dennis served as a church pastor for 22 years, but in 1995 he took a step of faith by moving into the full-time role of encouraging people through laughter. People have been laughing along with him ever since.
Turning Points Devotional Magazine
Request David Jeremiah's monthly magazine
Each exclusive issue of Turning Points devotional magazine includes:
Thematic study focus
48 pages of life-changing reading
Relevant articles
Special features
Daily devotional readings
and much more!
Request your free subscription to Turning Points magazine today!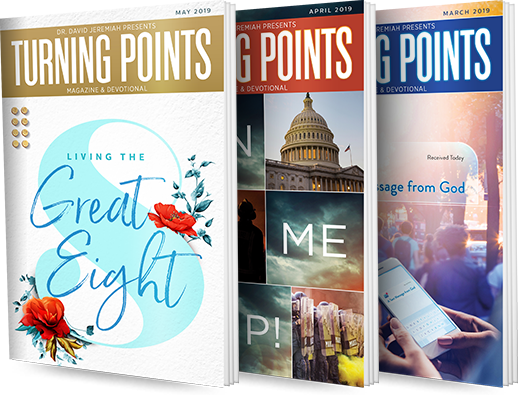 From Dr. David Jeremiah
Tour the Land of the Bible with Dr. David Jeremiah
After leading several trips to the land of the Bible, Israel has become one of my favorite places on earth. Donna and I are excited to return for another Turning Point Israel tour, March 19-29, 2019.
We'll visit historical places like:
Gethsemane
The Sea of Galilee
The Mount of Beatitudes
And more
I'll guide you through these sacred sites and others, teaching God's Word as we retrace our Savior's steps. Imagine seeing the same landscape Jesus saw, being baptized in the Jordan River, or singing at the Garden Tomb in Jerusalem.
These life experiences will change you forever.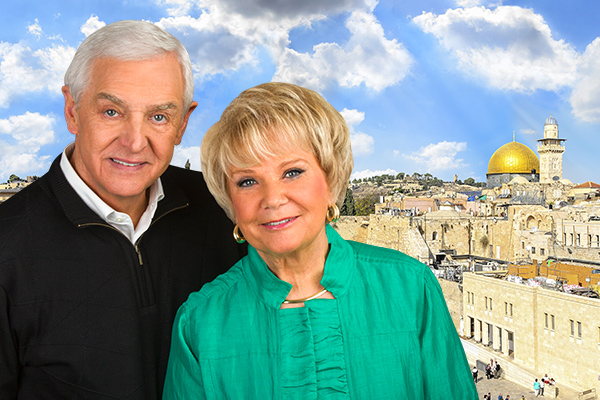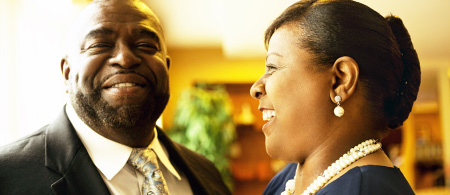 Define your legacy through planned giving
The Jeremiah Legacy Society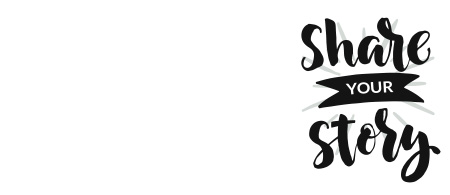 We want to hear from you!
Share Your Story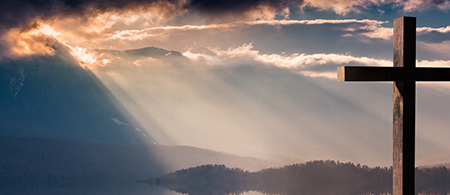 How to Become a Christian
Simple steps to a personal relationship with God
THANK YOU FOR YOUR SUPPORT OF OUR GOD-GIVEN MISSION:
Delivering the unchanging Word of God to an ever-changing world.