Today's Radio Broadcast
.
FEATURED ON RADIO
---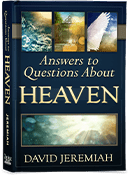 A Fascinating Tour of Your Future Home
Answers to Questions About Heaven will whet your appetite for the place Jesus is preparing for us.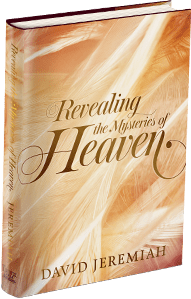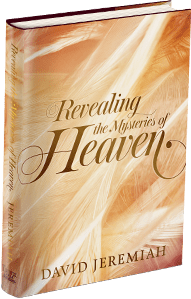 Revealing the Mysteries of Heaven
Pull Back the Curtain on Heaven
Beyond the fragility of this life, there lies a world without sickness, without pain, and without death. Heaven is the most encouraging subject in the Bible and the happiest location in the universe. We want you to know all about it.
Learn More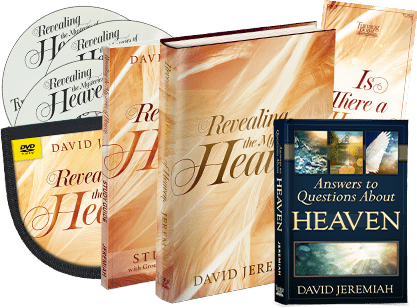 Get More of Heaven
The Heaven Set and Answers to Questions About Heaven
Beyond the trials and troubles of this life, there lies a perfect world where God will wipe away every tear and right every wrong—heaven! This comprehensive set will encourage you as you learn about the glorious future God has planned for those who love Him.
Learn More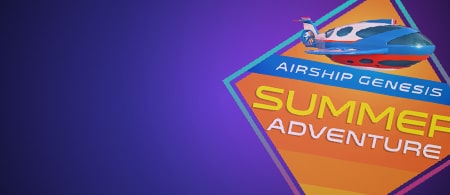 FREE Online Vacation Bible School
Airship Genesis Summer Adventure!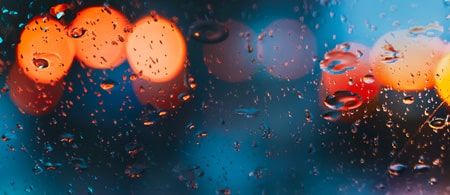 New From David Jeremiah
Shelter in God—Your Refuge in Times of Trouble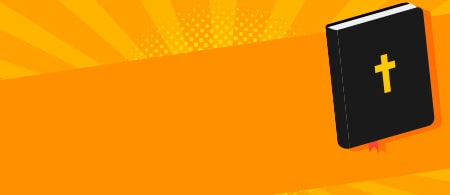 Test Your Knowledge
Take the New Bible Trivia Quiz
Free Online Resources
What Is Heaven Really Like?
Imagine buying a brand-new home, thousands of miles away, without visiting it first. How would you prepare? Most likely you would study pictures and research the surrounding area. As future citizens of heaven, God's people can study His Word to learn about the eternal destination that awaits—some of the facts may surprise you! David Jeremiah's online Heaven Academy offers video clips, articles, and more to further your study of heaven.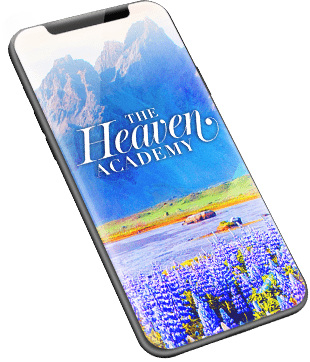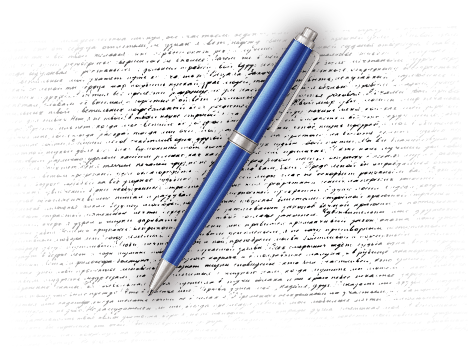 Jot us a Letter—It's Letter Month
David Jeremiah Wants to Hear From You
Broadcast ministry can seem one-sided sometimes. You tune in and here from us. But we don't have as much opportunity to hear from friends of the ministry who are impacted by our outreach. That's why we're asking you to share whatever is on your heart:
Do you have a favorite teaching series?
Perhaps an issue of Turning Points devotional magazine spoke to your heart?
Was there a moment when God spoke to you through Dr. Jeremiah's teaching?
Has an insight from God's Word particularly blessed your family?
Is there someone in your life who has come to faith in Christ through Turning Point?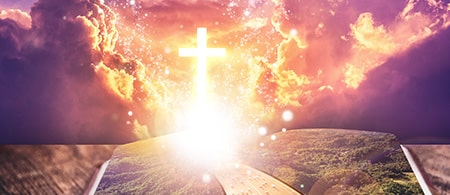 Find out now
Are You Going to Heaven?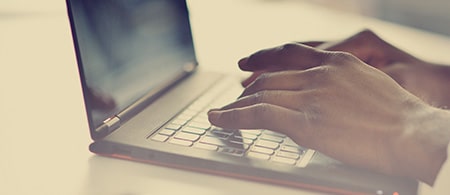 How Is Turning Point Making a Difference in Your Life?
Write to Us!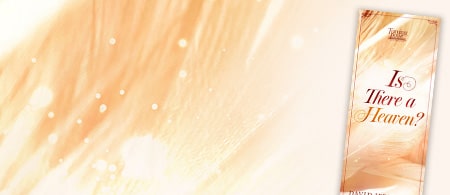 Is There a Heaven? Quick-Reference Guide
Request Your Free Pocket Guide to Heaven
As Featured in the July Magazine
Location Is Everything
Each month Turning Points Magazine & Devotional publishes an online column called "From This Point Forward." This month's article offers guidance for choosing your eternal home.
Many people invest their entire life's savings into real estate, based on the advice of a trusted agent who supposedly knows the market—and that's fine. But it's just a house, a parcel of land. How much more important is the place where you will spend eternity?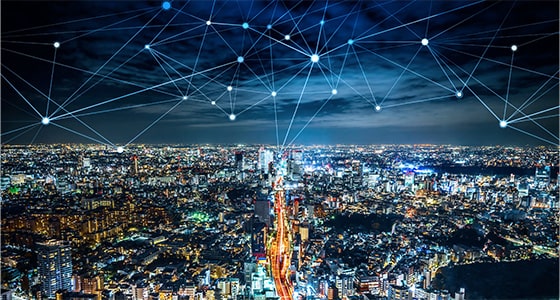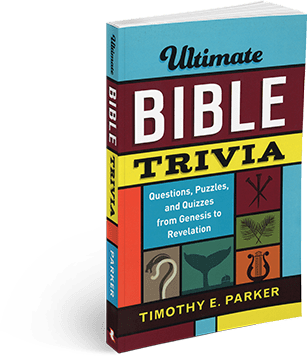 Ultimate Bible Trivia
How Well Do You Know the Bible?
Test your knowledge of the Bible with thousands of challenging trivia questions created by Guinness World Records Puzzle Master Timothy E. Parker. Some of the exercises may be easy for you, and some may be more difficult. However, they all have one purpose—to teach the Word of God and bring you to the highest level of Bible understanding and knowledge. Whether you attempt it alone or with family and friends, Ultimate Bible Trivia will teach, challenge, enlighten, and entertain you.